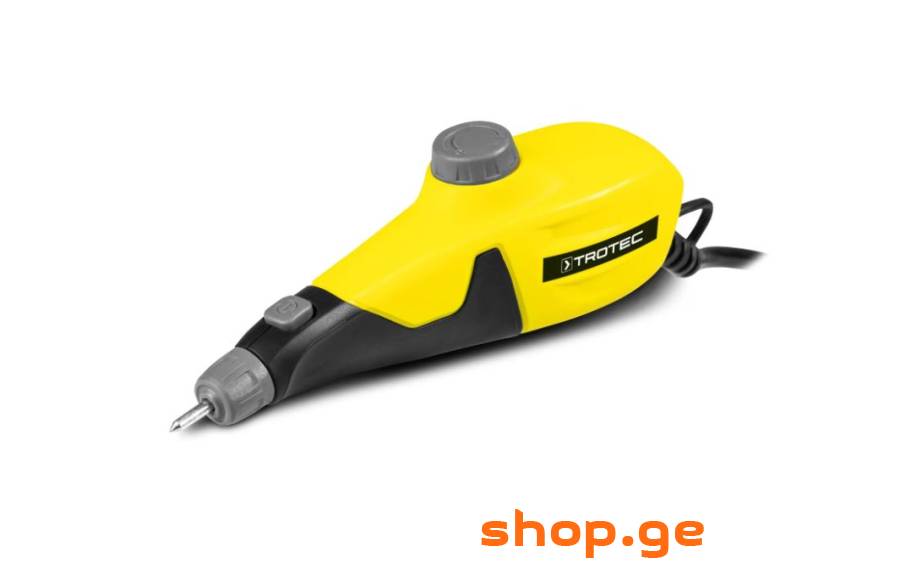 Engraving machine PEGS 10-230V -გრავირების მანქანა
Much more personal gifts
Let your creativity run wild and transform any objects into unique and unique items. With the handy engraving device PEGS 10-230V you have endless possibilities to individually engrave and embellish everyday and household objects, pieces of jewellery or gifts made of different materials. So that you can start immediately, 4 practical engraving stencils with letters, numbers as well as useful and decorative symbols are already included in the scope of delivery. Of course, the engraving device is also suitable for transferring motifs, texts or drawings freehand onto the object to be engraved.

An engraving device for almost any material

The 17 watt PEGS 10-230V engraving device offers an idle stroke rate of 6,000 rpm and is supplied with a replaceable engraving tip made of durable tungsten steel, which allows almost any material to be engraved with control and absolute precision. No matter whether you want to decoratively embellish soft materials such as leather, wood and plastics or hard materials such as metal, ceramics, aluminium and glass - the PEGS 10-230V engraving device masters all creative challenges brilliantly.

Continuously adjustable stroke depth for individual engravings

The stroke depth (penetration depth of the engraving tip into the material) can be adjusted in no time at all using the infinitely variable rotary control, for example to switch between filigree contours at a low stroke depth or expressive lines at a greater stroke depth. The preselector allows a stroke depth of up to 4 mm.

Maximum precision thanks to ergonomic design

With a weight of only 370 g and an anti-slip soft-grip surface, the pen-shaped PEGS 10-230V enables fatigue-free and comfortable working. The 2-meter-long power cord offers a large operating range and also has a practical suspension eyelet to keep the device space-saving and always ready to hand when not in use.

The perfect engraving for every occasion and object

Realize yourself and your creative ideas in almost any material of different thickness and shape. Be it to provide jewellery, Christmas or birthday presents with a very individual text, or to name tools, bicycles or electrical appliances as theft protection.
There are no bids currently