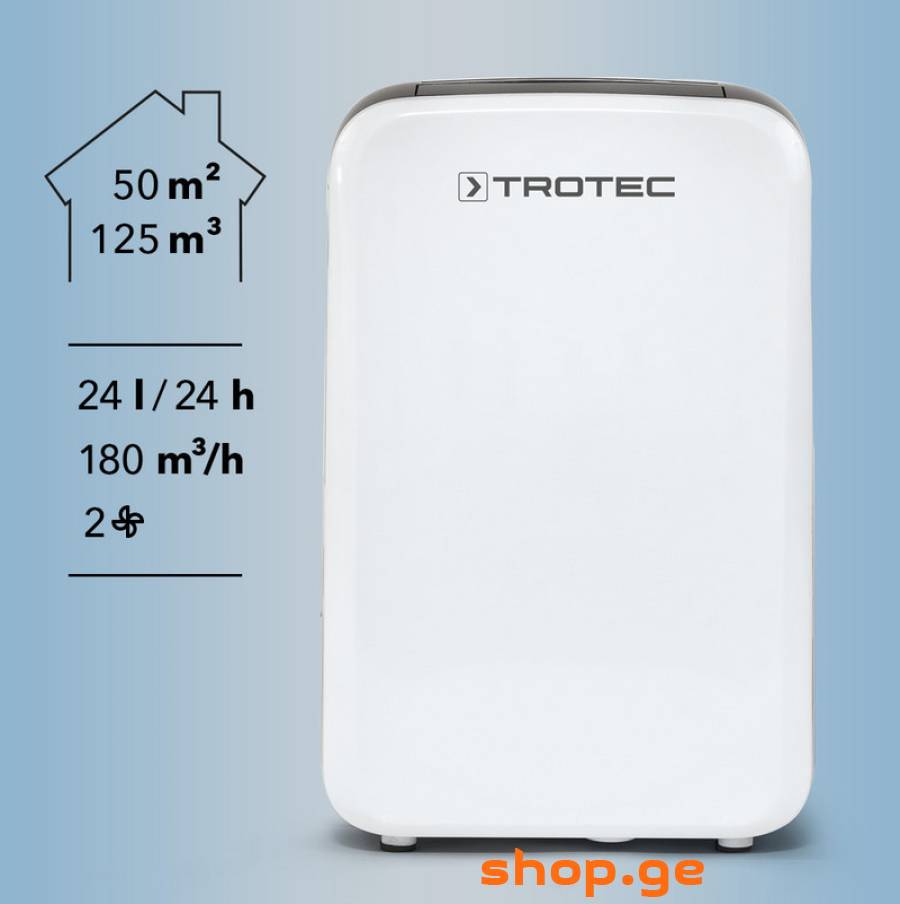 Modern technology, simple handling
and comfortable functions
With its timeless and elegant chic, this dehumidifier harmoniously integrates in any living and working environment. But the TTK 71 E is not only an eyecatcher in appearance, its technical qualities are equally impressive:

State-of-the-art dehumidification technology with electronic hygrostat control and automatic defrost, flexible two-stage fan, timer function and digital display with real-value humidity selection ensures an effective, energy-saving dry keeping of living and office spaces or heated basements in fully automatic dehumidification operation.

The slip-resistant rubber feet of the TTK 71 E provide more than just stable positioning, they also reduce additional vibration-related operating noise to ensure agreeably silent dehumidification in your rooms.

Effective and simple
Needless to say, the device also comes with a function for hygrostat-controlled automatic dehumidification. First, a fixed humidity value is selected by means of the target value preselection function. The setting range is between a relative humidity level of 30 % and 80 % in increments of 10 %. When this value is exceeded, the dehumidifier automatically switches itself on and then off again to save energy as soon as the desired target value has been reached.
There are no bids currently